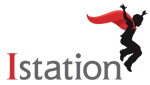 K-12 Math Personalized Learning Software Grant provides funds to improve student outcomes
DALLAS — Istation, a leader in educational technology, gained approval from Utah's STEM Action Center for the 2022-2023 K-12 Math Personalized Learning Software Grant. The grant gives schools and districts access to high-quality, cost-effective, digital learning solutions like Istation. This initiative aims to improve student achievement by providing adaptive and personalized math instructional software.
The STEM Action Center notes that the legislative grant funding is limited and requires districts to meet "effective usage" stipulations, keeping in mind that these programs are not intended to replace core curriculum. Effective usage is defined as "students using a given product more than 30-50 minutes a week on average, and teachers using data to inform instruction weekly." This opportunity is available to public educational institutions.
Istation's math curriculum for pre-K through 5th grade and assessments for pre-K through 8th grade teach and assess foundational skills to help students master mathematical concepts, gain fluency in critical thinking and develop problem-solving skills. The Istation program includes individualized online instruction, diagnostic and progress-monitoring tools, immediate reporting for growth analysis and thousands of teacher resources, including intervention lessons.
"Empowering students with personalized data and instruction is key in developing math skill proficiency," said Istation President and Chief Operating Officer Ossa Fisher. "We are proud to be recognized as an effective digital learning solution that empowers students and classrooms!"
Istation Math works as an academic intervention resource to address the individual needs of each student by providing teachers with invaluable insights to help students prosper.
###
About Istation
Founded in 1998 and based in Dallas, Texas, Istation (Imagination Station) has become one of the nation's leading providers of richly animated, game-like educational technology. Winner of several national educational technology awards, the Istation program puts more instructional time in the classroom through small-group and collaborative instruction. Istation's innovative reading, math and Spanish programs immerse students in an engaging and interactive environment and inspire them to learn. Additionally, administrators and educators can use
---