Boost Learning and Leverage Teacher Talent with Effective Goal Setting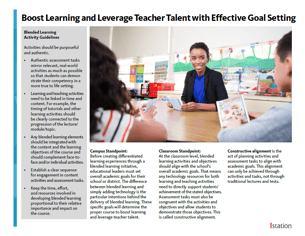 Before creating differentiated learning experiences through a blended learning initiative, educational leaders must set overall academic goals for their school or district.
Learn how to set academic goals centered around blended learning by downloading a copy of Istation's FREE white paper today.
You will find a wealth of information in this white paper, including:
blended learning activity guidelines;
examples of blended learning goals in 5 different categories; and
examples of how Istation resources can help students attain goals.
Trusted in schools and districts everywhere ...